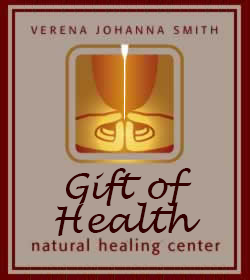 APPOINTMENTS:
(413) 549-2830
19 Cosby Ave Amherst,
MA 01002-2003


Advocate Best of the Valley Reader's Poll





Category Archives:
Uncategorized
THE COMMUNITY SPRING CLEANSE IS ON! 
THANK YOU FOR JOINING US!
Our 2nd Annual 10 Day Community Spring Cleanse April 11th to April 21st
WE SHALL HELP YOU PREPARE FOR YOUR SPECIAL CLEANSE:
We'll guide you through the preparation for ten days of very specific food choices, steady hydration, some targeted supplements and a daily detox bath to help prepare your body for the new season. This cleanse is specifically designed to support our bodies metabolize, detox and find a new balance. The ten day instructions are based on Dr. Mark Hyman's book – 10 Day Detox Diet.  If you want Dr. Hyman's detailed approach, click below.
Click here to order Dr.Hyman's Book
We have a special Facebook group page, there will be daily e-mails, and Verena's website during the ten days will all feature many recipes, guidance, suggestions, check-ins and community support.
Sign up now and receive all the information you will need to prepare your kitchen, your pantry and yourself to clean out the winter doldrums and start spring with a fresh new outlook.  To join the Facebook page click on the link below!
https://www.facebook.com/groups/1583037808587471/
If you have any questions, please contact me at Verena@giftofhealth.com and view my website  www.giftofhealth.com
Verena J. Smith, Lic. Ac, Nutritional Counselor and Herbalist. (NCCAOM)
Gift of Health
19 Cosby Ave
Amherst, MA 01002


"Compassionate Heart
Compassionate Art"
"Verena has given me not only safe and nurturing environment in which to work, but also an image I hope to embody with any healing practice I take on for myself during my life. She is perceptive, warm, extremely skilled, and compassionate beyond words. I am so grateful to her care, and to the space she holds sacred for those in need."
- Patti Stillwater
"Verena J. Smith is a national treasure – her synthesis of Traditional Chinese and contemporary healing techniques is brilliant and original. Her four cassette "Introduction to Acupuncture and Herbal Medicine", healing in itself, is comprehensive and outstanding – truly a Gift of Health."
- Daniel Goleman
Author ofEmotional Intelligence