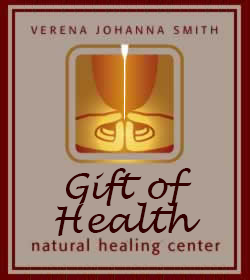 APPOINTMENTS:
(413) 549-2830
19 Cosby Ave Amherst,
MA 01002-2003


Advocate Best of the Valley Reader's Poll





3rd Annual Community Spring Cleanse
The Gift of Health Audio Downloads
In the year 1999 I awoke one night from a dream – sat up straight in my bed and said. "That's what I have to do! Make an audio recording about Chinese Medicine, Acupuncture and Herbal Medicine." If only all decisions in life were so easy!
The audio format had always appealed to me – as a mother of many children, spending much time in the car – I always saw the auditory way of learning as a very positive helpful concept.
All of my audio downloads are available at CDBaby

An introduction to Acupuncture and Traditional Chinese Herbal Medicine
Verena Johanna Smith
It is Verena's joy to bring Chinese medicine to you – to explain and describe the intricate network underlying the philosophical foundation of Acupuncture; the theory about meridians and the practical application of Acupuncture or Chinese Herbal Medicine and how it might Help and support you – right now.
More…

Taoist Guided Meditation
Verena Johanna Smith
Verena's gentle voice adds beauty and relaxation to the process of self exploration, the calming of the spirit while invoking self healing.
More…

Deep Self Healing Journey
Verena Johanna Smith
This recording will help you:
Be fully in your body
Center your energy
Relax your energy – journey through the inside of your body – and redirect the biochemistry of your body toward healing
Circulate your healing energy – and profoundly develop your self healing
More…

Conversations in other Dimensions
Verena Johanna Smith
At last experience encounters with people in your life who have passed over are no longer in the bodily form but who's spirit you are connected with and want to communicate with. This recording creates the setting for this communication for you.
More…

Blissful Relaxation – Yoga Nidra
Verena Johanna Smith
Experience an alert, totally blissful rest by running a gentle body scan visiting the different charkas and corresponding states of consciousness.
This ancient practice is more restful to the nervous system and body than regular REM sleep. Practice daily for developing a better, more centered ability to deal with ebb and flow of life.
More…


"Compassionate Heart
Compassionate Art"
"Verena has given me not only safe and nurturing environment in which to work, but also an image I hope to embody with any healing practice I take on for myself during my life. She is perceptive, warm, extremely skilled, and compassionate beyond words. I am so grateful to her care, and to the space she holds sacred for those in need."
- Patti Stillwater
"Verena J. Smith is a national treasure – her synthesis of Traditional Chinese and contemporary healing techniques is brilliant and original. Her four cassette "Introduction to Acupuncture and Herbal Medicine", healing in itself, is comprehensive and outstanding – truly a Gift of Health."
- Daniel Goleman
Author ofEmotional Intelligence