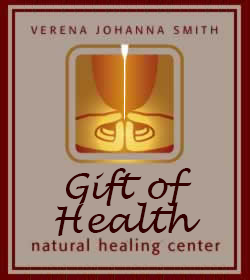 APPOINTMENTS:
(413) 549-2830
19 Cosby Ave Amherst,
MA 01002-2003


Advocate Best of the Valley Reader's Poll





Tapas Acupressure Technique (TAT®)
Tapas Acupressure Technique (TAT®) for treating trauma, allergies and Stress
I have been using TAT® for myself and for my patients for many years.
It is such a simple technique with such profound outcome.
I hope that you will go to the web site and let Tapas Fleming explain her discovery and use of the technique herself.
The essence of it is a simple 'mudra' aka gesture in which you gently cup your occipital area of your head with one hand and place your ring finger and thumb gently into the inner canthus of each of your eyes while resting the ring and middle finger gently on your third eye.
Try this pose – 'mudra'; then attempt to maintain whatever the emotion was (or agitation) that prompted you to try the pose and observe how you just become very calm and peaceful inside…
There… that's it!
And may you become inspired to use this method to free yourself of many stuck places, hang-ups and unsavory habits.
I was delighted to have shed my fear of public speaking using Tapas Fleming's technique!
TAT ® can help you:
Let go of the past and eliminate beliefs that keep you from achieving what you want and deserve in life
Eradicate fears and phobias at their source
Heal the emotional aspects of physical illnesses
Stop the inner negative chatter that keeps you from creating the life you want
Lose weight and keep it off
TAT ® has been used successfully for:
addictions, allergies, depression, eating disorders, natural disasters, OCD,physical conditions, rape and sexual abuse, sleep disorders and nightmares, achieving success and abundance, trauma, and weight loss


"Compassionate Heart
Compassionate Art"
"Verena has given me not only safe and nurturing environment in which to work, but also an image I hope to embody with any healing practice I take on for myself during my life. She is perceptive, warm, extremely skilled, and compassionate beyond words. I am so grateful to her care, and to the space she holds sacred for those in need."
- Patti Stillwater
"Verena J. Smith is a national treasure – her synthesis of Traditional Chinese and contemporary healing techniques is brilliant and original. Her four cassette "Introduction to Acupuncture and Herbal Medicine", healing in itself, is comprehensive and outstanding – truly a Gift of Health."
- Daniel Goleman
Author ofEmotional Intelligence