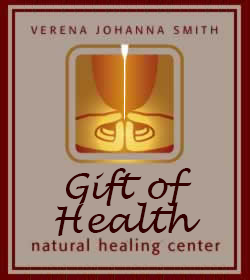 APPOINTMENTS:
(413) 549-2830
19 Cosby Ave Amherst,
MA 01002-2003


Advocate Best of the Valley Reader's Poll





Gift of Health Center
Verena Johanna Smith opened this unique center dedicated to holistic healing at her office building at her home in Amherst  in 1987. Since that time, Verena has practiced Acupuncture and Traditional Chinese Herbal Medicine, as well as other healing modalities such as Neuro Modulation Technique (NMT), Matrix Energetics (ME), Tapas Technique (TAT), Hypnosis and Guided Imagery, Yoga Therapeutics, and guided healing meditation. The center also offers nutrition counselling.
Establishing the center was the original expression for Verena's passion to offer healing and caring to people based on the science of traditional Chinese medicine.
Many training sessions and seminars later Verena has gradually added to her repertoire the other modalities listed above in order to provide a variety of complementary approaches for dealing with health issues.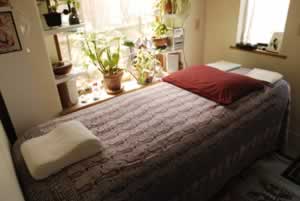 "Compassionate Heart
Compassionate Art"
"Verena has given me not only safe and nurturing environment in which to work, but also an image I hope to embody with any healing practice I take on for myself during my life. She is perceptive, warm, extremely skilled, and compassionate beyond words. I am so grateful to her care, and to the space she holds sacred for those in need."
- Patti Stillwater
"Verena J. Smith is a national treasure – her synthesis of Traditional Chinese and contemporary healing techniques is brilliant and original. Her four cassette "Introduction to Acupuncture and Herbal Medicine", healing in itself, is comprehensive and outstanding – truly a Gift of Health."
- Daniel Goleman
Author ofEmotional Intelligence